Happy New Year!
I am so looking forward to the upcoming year and working with the Board of the GCA as well as Greyhound club members. I have been trying to talk to as many members as possible by phone or by email but with 142 of you it may take awhile. In the meantime, feel free to call or email me with any thoughts or ideas you may have if I haven't spoken with you already.
The Board is off to a great start this year. We had an informal gathering to test out video conferencing. I was so proud of everyone. All nine Board members plus our AKC delegate, Melanie Steele, gathered around our computers for a face to face conversation. It was awesome. You could always see who was talking which I think helped me focus much more easily. After we overcame some early technical difficulties we had a short but productive discussion of what priorities each board member thought was important to address as a club. And the ideas came flying.
Many ideas were bounced about but I'll highlight just a few.
Education of all sorts was a high priority of several of the board members. We felt that education for all fanciers on breed conformation, health and training should be addressed. Seminars at specialties and online should be considered. The idea was put forth to create an educational workshop for judge's education mentors and presenters to walk those workers through the fine points of performing this job. I think this would be great as a webinar available to everyone. Don't each of us, at one time or another, talk greyhound with people interested in our breed.
Membership was mentioned in many forms. We talked about the need to recruit new members and invite those back who have dropped out of the club. We talked about ways to encourage Juniors to join and become active and involved.
Club business came up as well. The need for budgets for specialties and committees, the need to inventory all of the GCA properties spread across the country and the idea of having a device to accept credit cards at specialties was expressed.
The website was pointed to as the center of operations and communication. In fact, this blog is being written in the new content management system for our website. The Board voted in December to contract to have the old website moved to this WordPress platform. It is very user friendly and will allow us to make changes and updates easily. While it is a work in progress, this is certainly a positive step. let us know any ideas you may have to make our website delightful and informative.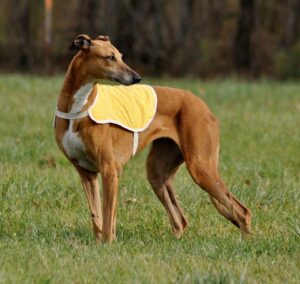 All this said, perhaps the most exceptional moment for me in our discussion was when Karen Dayberry reminded all of us that this is about the dogs. The focus of our club, our website, our activities and our membership – our raison d'etre – is our Greyhounds. While we have individual agendas, personalities and ideas, even differing opinions on how our dogs should look, the reason we have gathered together is because of this magnificent breed. The beauty, health, conformation and abilities of our precious dogs should be our primary purpose and that purpose should bind us together.
As we go forward this year, I look forward to input, comments and suggestions from all of you. If it works for you, let's take that conversation to Facebook where we can continue the discussion with others. If Facebook doesn't suit you, feel free to email, text or call me. I am always up for the conversation.
Looking forward,
Dani
---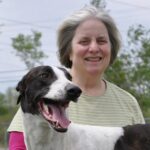 Dani Edgerton is the President of the Greyhound Club of America. She has lived with and loved Greyhounds from the early 1970s. She basically lives and breathes dogs in her business, A Place for Paws which is a doggy daycare and training facility as well as manufacturer of raw dog food and healthy treats. Most days she spends with her family and training dogs (primarily for assistance) and their people. Contact Dani at dani.edgerton@gmail.com or text or call at 330-506-9411.