Welcome to the Greyhound Club Of America's Website
Greyhounds are medium-sized dogs that stand up tall on long legs. They have a streamlined appearance with a high center of gravity. They are a beautiful, well-muscled breed. In a mixed crowd of dogs, the Greyhound will stand out as a pretty dog. Greyhounds are members of the group of canines called Sighthounds because of their manner of hunting, called coursing. They pursue game following by sight, rather than by scent. The Greyhound is a very old breed probably originating in the eastern Mediterranean region and has been used to course a variety of game over a variety of terrain at extreme speed for thousands of years.  This very useful purpose, along with its calm and sunny disposition towards people, enabled Greyhounds to spread throughout the Middle East, North Africa, Europe and the British Isles. Our AKC Greyhounds of today trace directly to imports from England. You can find out more about the Greyhound by clicking here.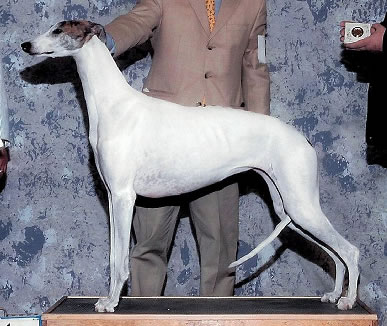 News and Announcements
Meet the Greyhound at "Meet the Breeds"
Come meet Greyhounds, Greyhound people and learn more about our wonderful breed at the upcoming "Meet the Breed" event.
Visit our booth at Seattle KC Dog Show – March 7 & 8, 2015, CenturyLink Field Exhibit Center.
Visit the GCA Calendar here.
New Board of Directors
The election results are in and the GCA welcomes a new Board of Directors for 2015 – 2016. See the list of officers here.
New Bylaws
The GCA recently revised its Bylaws to add a Junior Member category. The Club's Constitution and Bylaws are available here.
GCA Boutique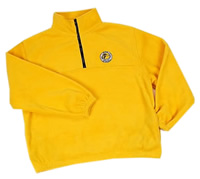 Special order Greyhound Club Logo Items.
All Items of the Highest Quality!
Full Front Zipper or Pullover Styles. Polar Fleece lined jackets. Polo Shirts and Denim Shirt available.
Greyhounds in America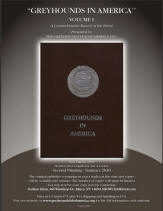 Greyhound Book (Volume 1, 2nd Printing) – $75
Interested in a Greyhound Puppy?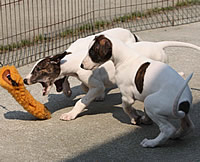 AKC greyhound breeders are a small group and it is not unusual to have to go outside your area for a puppy. That means building a relationship over the phone with the breeder and through networking with others who may have bought a puppy from this breeder previously. The breeder should be happy to supply you with those contacts. Contact our Breeder Referral.