This is the official site for the Greyhound Club of America, the national breed club for Greyhounds within the American Kennel Club.
The first greyhound to get an AKC tracking title since May 2015
CH Lakilanni Carefree Highway RA TD FDC SC CA BCAT CGCA TKN
Michelle Te Velde and Lakilanni Carefree Highway aka Boone earned their TD (Tracking Dog) title at the Wenatchee Kennel Club Tracking Test.
From Michelle "It was Sunday March 15 and a storm front was going through, so the was a bit of snow, it was 27 degrees and gusty breeze/wind.
We drew first track, and Boone hates to wear a coat but he couldn't stop from shivering to even potty, so I put one on him and waited for the eye roll and attitude. I think he was too excited to object."
Boone is the first greyhound to get an AKC tracking title since May 2015.
Congratulations to Michelle and Boone!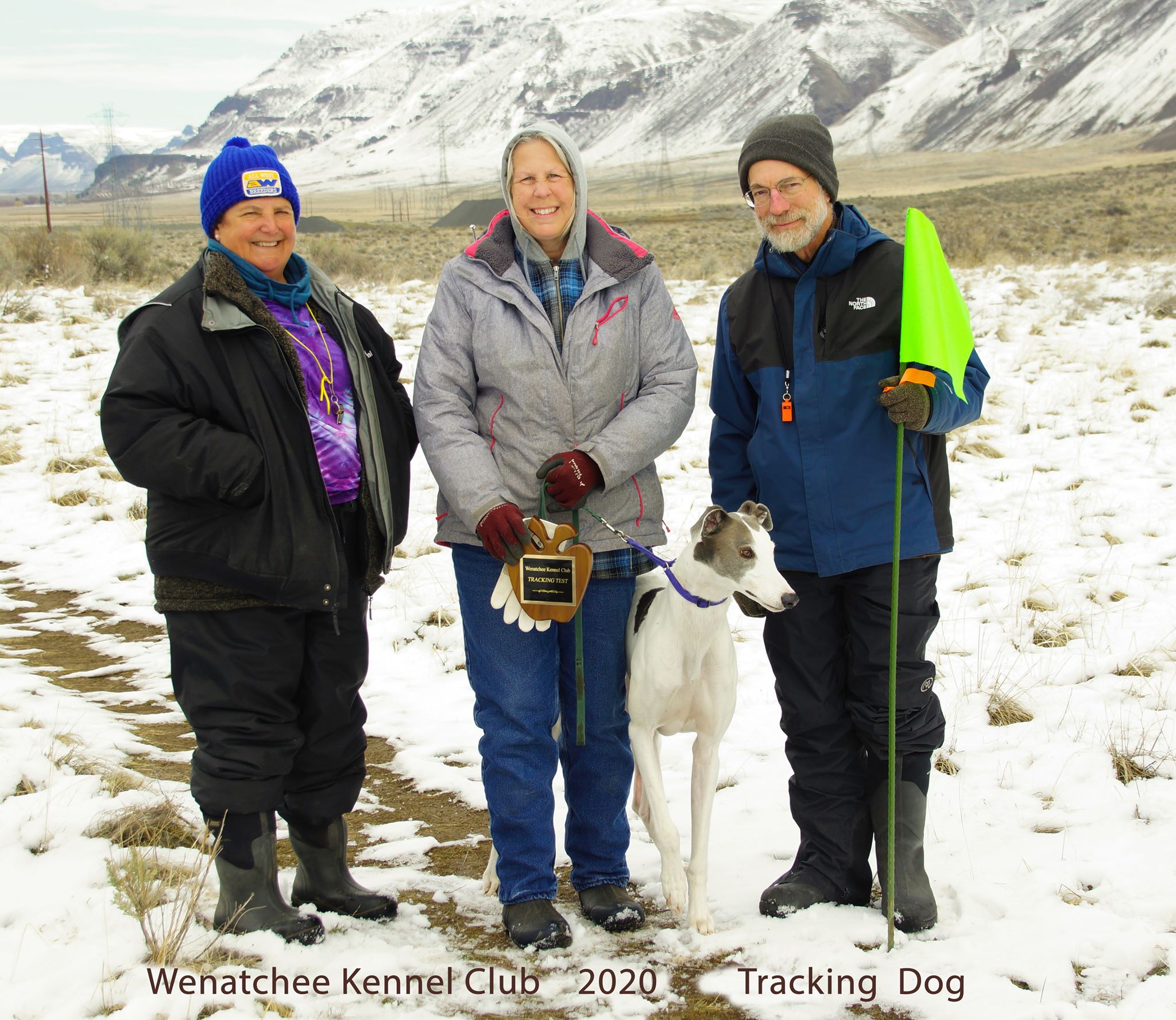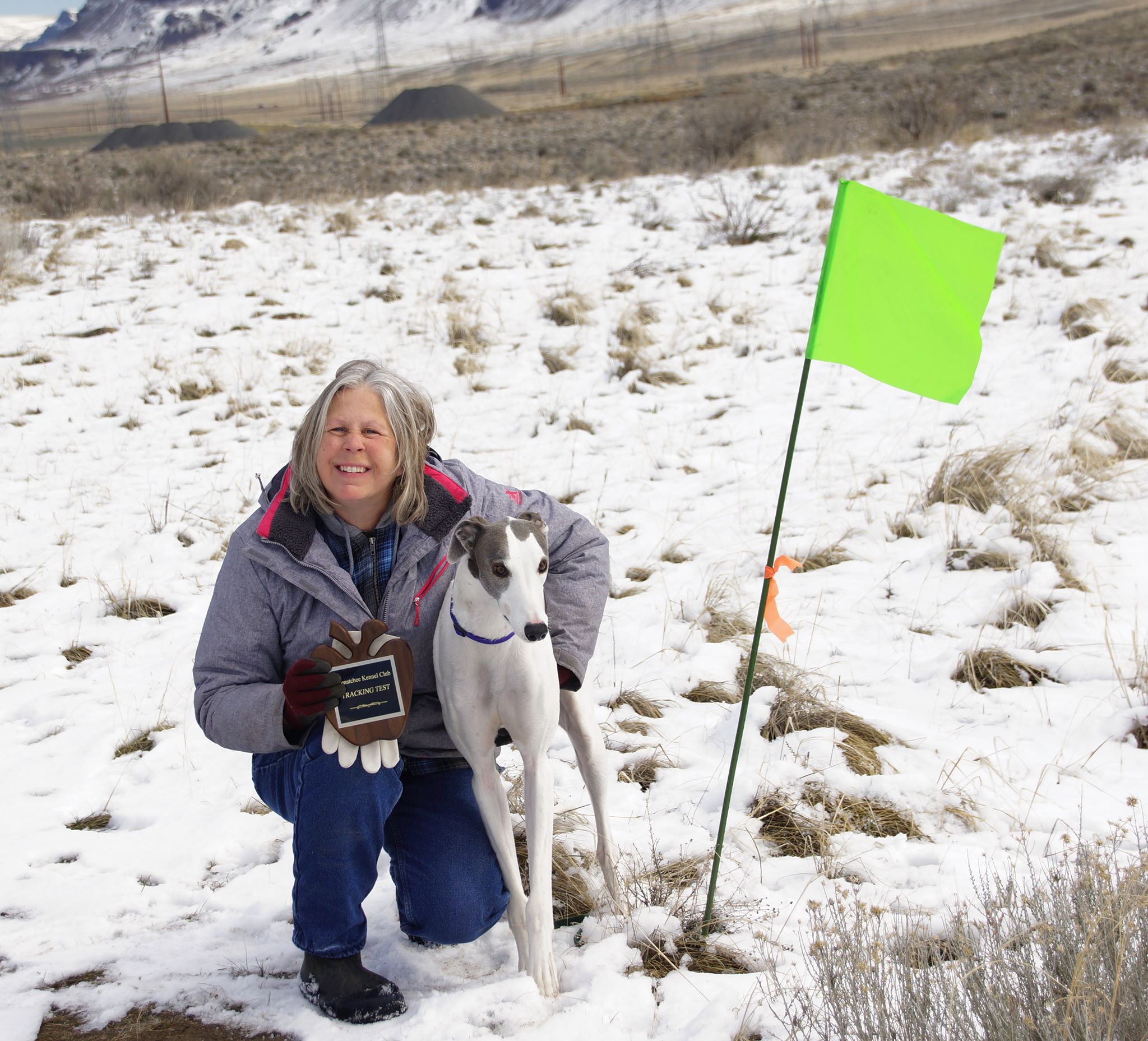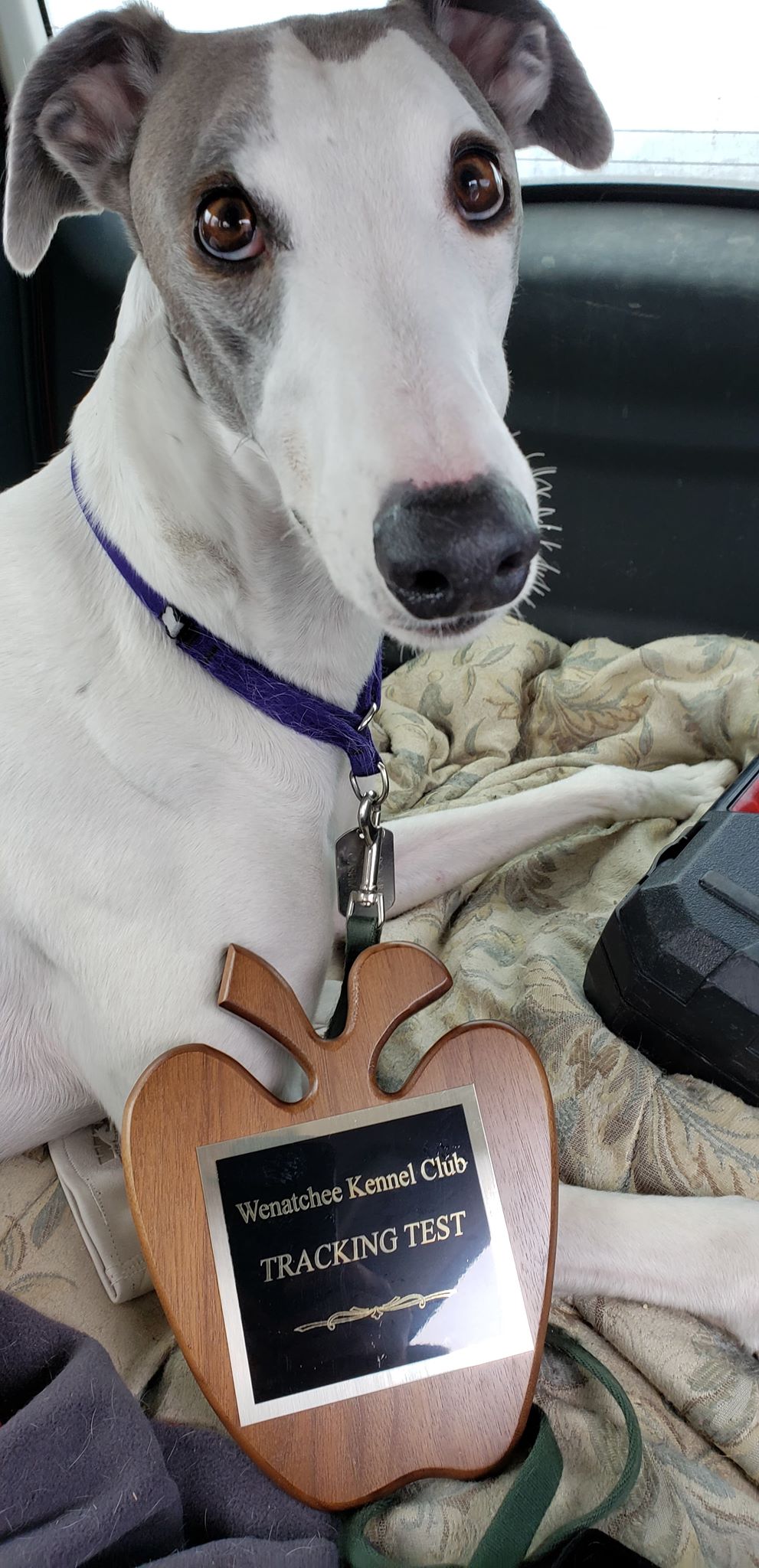 Their beauty and attitude is what drew me to Greyhounds. Watching them run is truly a thing of beauty, whether they be young or old. They are smart and exceptional hounds that do enjoy working alongside their masters. You really cannot ask for a better dog.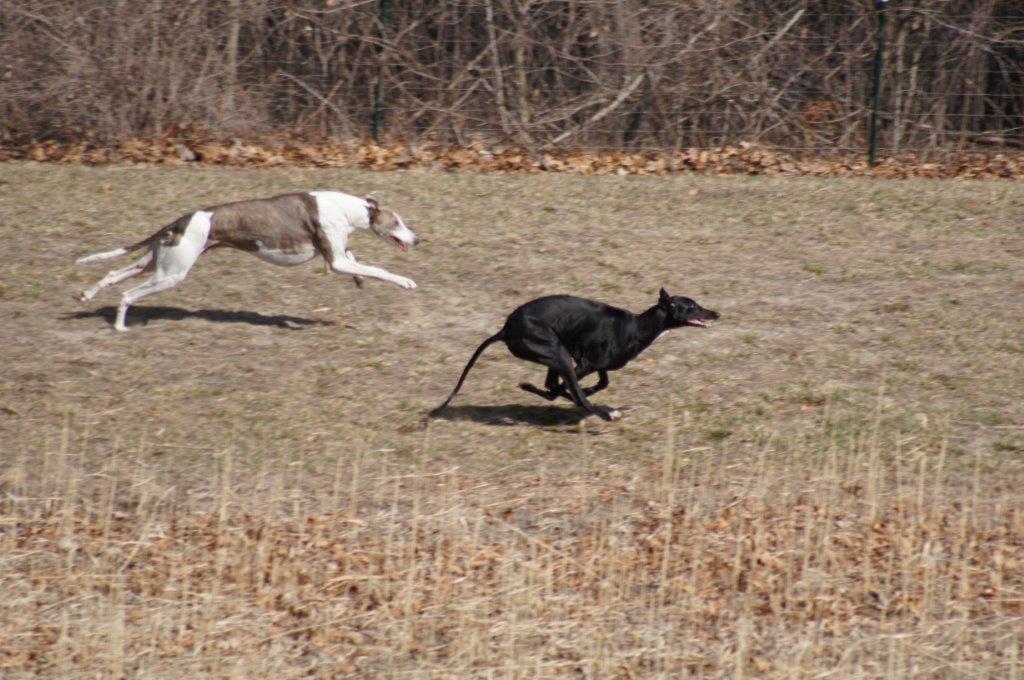 ---

This breed is so underrated. They are sweet, clean, smell good! and are funny. But you had better have a fenced yard. This is one of the best breeds to own.